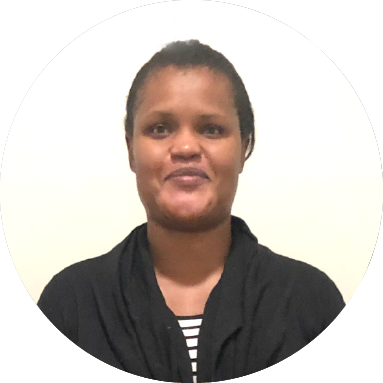 Let me start by expressing my deepest gratitude for the results I achieved during my bigu. These results have lasted until today, except for having gained back a few kilos which I expected.

When I came to Qinway, I had constant body aches - even sitting down was painful! But I'm happy to share that during and after bigu, I am now more than 90% pain-free. Bigu was incredible for me!

Pain was a major issue for me, especially in my back, pelvic area, stomach, knees, legs, and feet. I couldn't even walk properly.

My first time doing 108 days of bigu was filled with many challenges, but I wouldn't have changed a thing. I learned to trust myself and the Qinway process, as I knew bigu was the best thing for me. Facing karma is very painful, but I am grateful to have Qinway.

Another point is that our marital relationship improved tremendously after the 108 days of bigu. We now recognize each other's value, are more in tune with each other, and have more respect and honor towards each other. Our love and sex life has also greatly improved, and we are like magnets towards each other. We have way fewer fights, and our children are not fighting or crying as much as they used to. We have a more harmonious and balanced life at home. We realized all this after the last 108 days of bigu! I have seen with my own eyes the incredible benefits and support that bigu/Qinway/grandmasters can provide. I thought we would only benefit health-wise, but it turns out we have benefited physically, emotionally, mentally, and spiritually both inside and out. I never knew that we would be able to live in such harmony as a family with young kids here at home. Personally, I still have much more karma to face and many points to heal, but I am grateful for Qinway being a part of our lives.

I always look forward to the next time we can attend Qinway retreats. My wish is to attend every year.
首先,我要表达我最深切的感激之情,感谢Qinway闭关班和辟谷让我获得了新生。神奇的效果一直持续到今天,尽管最近体重恢复了一些。

当我参加Qinway闭关班时,我经常感到全身疼痛,甚至坐下来都很痛苦!但我很高兴地分享,通过辟谷,我现在超过90%的疼痛没有了。对我来说,Qinway闭关班和辟谷项目真是太神奇了!

疼痛是我面临的主要问题,特别是在背部、骨盆区域、胃部、膝盖、腿和脚。以前我甚至因疼痛无法正常行走。

我第一次进行了108天的辟谷,面临了许多挑战,但我不会改变。我学会了相信自己和Qinway的过程,因为我知道辟谷是对我最好的治疗。面对业力是非常痛苦的,但我很感激沁大师长期的能量支持。

另一个重要的方面是,在我进行了108天的辟谷之后,我们的婚姻关系得到了极大的改善。我们现在更加认识到彼此的价值,更加协调,并且更加尊重和珍视彼此。我们的爱情和性生活也得到了极大的改善,我们就像磁铁一样吸引彼此。我们的争吵也少了很多,我们的孩子也不像以前那样吵闹或哭泣了。我们的家庭生活更加和谐平衡。我们在过去的108天辟谷之后才意识到这一切!我亲眼看到了Qinway可以提供的令人难以置信的好处和支持。我原以为我们只会在健康方面受益,但事实证明,我们在内外在身体、情感、心理和精神方面都受益了。我从未想过,我们会能够和年幼的孩子一起在家中生活得如此和谐。

就个人而言,我仍然有很多挑战需要面对,还有许多要治愈的问题,但我非常感激Qinway成为我们生活的一部分。