How Universal Energy Transformed into Products by Grandmaster!

Computer Engineer Kurt S. From Switzerland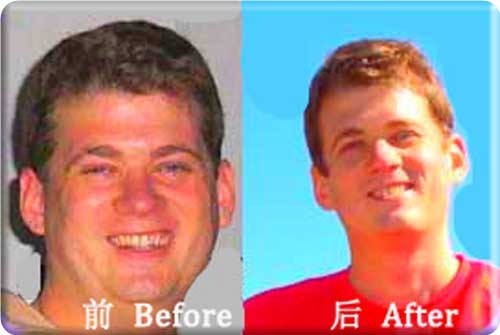 I would love to share a story about how a Chinese Master helped me to purify my energy and achieve a healthier state of being. Please take a look at the pictures on the left to see the progress that I have made. This is a clear example of how energy can be transformed from one form to another. During a long period of very excessive computer work on demanding projects my body was suffering a lot, I was not able to focus on what people were saying to me and my organs were not able to gather the information that people shared with me.So I should stop working so much.

Luckily I connected with Grandmaster Qin and ordering many of energized healing products.she supported & teaching me a lot with how to using that really changed lifestyle. Amazingly my body released 57 pounds of toxins my organs got healthier. My cardio rating went up from six to seven points, my heart rate lowered from 78 to 62 beats per minute and I was able to walk to high mountains from 2000 feet to 10000 feet in less than 5 hours without being exhausted or tired when I reached the top!

Now I can be able to work for 31 hours in continuously with good focus and concentration. This resulted from consuming energized powder products and during Yin Yang healing tea every day, I have to say grandmaster's energized products so powerful!


You will find more about my amazing stories with Qinway.
Kurt S. From Switzerland,
System Engineer in Europe Data Center
Jan. 5, 2010