"Across Ocean, Remote Healing Save My Sister!"
- Charlie Tong, Fremont, CA, USA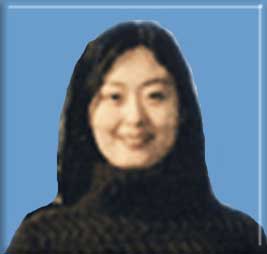 Amazing! Grandmaster Qin did remote healing across the Atlantic Ocean for my sister (left picture).

My sister was injured in a serious car accident in Vienna, Austria. The X-ray showed that her thoracic spine had several small fractures. Thus she had trouble discharging stools, which caused her abdomen swelled. It was very dangerous. That night, I rushed to Qinway Institute to ask Grandmaster Qin to perform remote healing for her. The next day, her bowel movement became normal. In two weeks, her spinal injury recovered very well. Now she lives like a normal person, and recently went back Shanghai to see our parents just by herself! We are so luck!
高位截肢獲救!
在1999年,沁音大師橫跨大西洋幫助學生查理童的妹妹成功地實施了遠程治療 (左上圖).

查理生動地回憶說:
"去年春天,我的妹妹是在奧地利維也納的一個嚴重的車禍中受傷。

X線片顯示,她的胸椎有幾處骨折。因此,她遇到了排便問題,導致她腹部嚴重腫脹。

這是非常危險的。

當時,我作爲義工幫助沁大師英語翻譯和錄音帶配音。

那天晚上,我趕到沁康平研究中心請求沁音大師能不能爲她進行遠程治療。

沁音大師接著說,'OK,我會以你作爲一個媒介把能量治療傳遞給她,用這樣的方法……' 我虔誠地聽從大師的建議,盡管一些建議對于我來說很陌生。

例如,沁音大師讓我將些能量加持物通過特快送給在威娜的妹妹。

奇迹發生得太快了,我高興極了。

第二天,她的排便逐漸恢複正常。

在兩個星期內,她的脊髓損傷恢複得非常好。

現在,她像正常人一樣生活,又回到了我們的父母身邊。"

- 童.查理(西雅图,美国)