In 1998, an American friend Richard came from the San Diego area to attend the Fundamental Healing Retreat. Richard first met Grandmaster Qinyin in Beijing when he was attending an international conference on medical Qigong, as the head of the American delegation.
As a serious scientist, Richard was not easily convinced of the notion of channeling energy directly to students, since he couldn't see the energy directly. Later that year, Grandmaster stopped by Richard's place where he had a machine (Kirlian photography) to measure the energy level and Qi fieldl.
First, Richard took a picture of Grandmaster's fingers.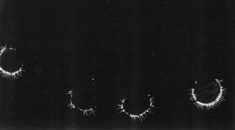 Next, Grandmaster Qinyin entered into a deep Qigong state. A few seconds later, he took another picture, which became brighter.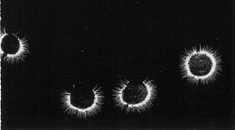 Then, Grandmaster Qinyin collected more universal energy, and Richard took the third picture, which become much brighter and stronger.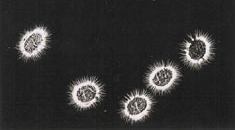 Richard was amazed. Actually, Grandmaster uses essentially the same techniques to help students open up their energy channels during Special Ability Rejuvenation 3.3D Retreat.