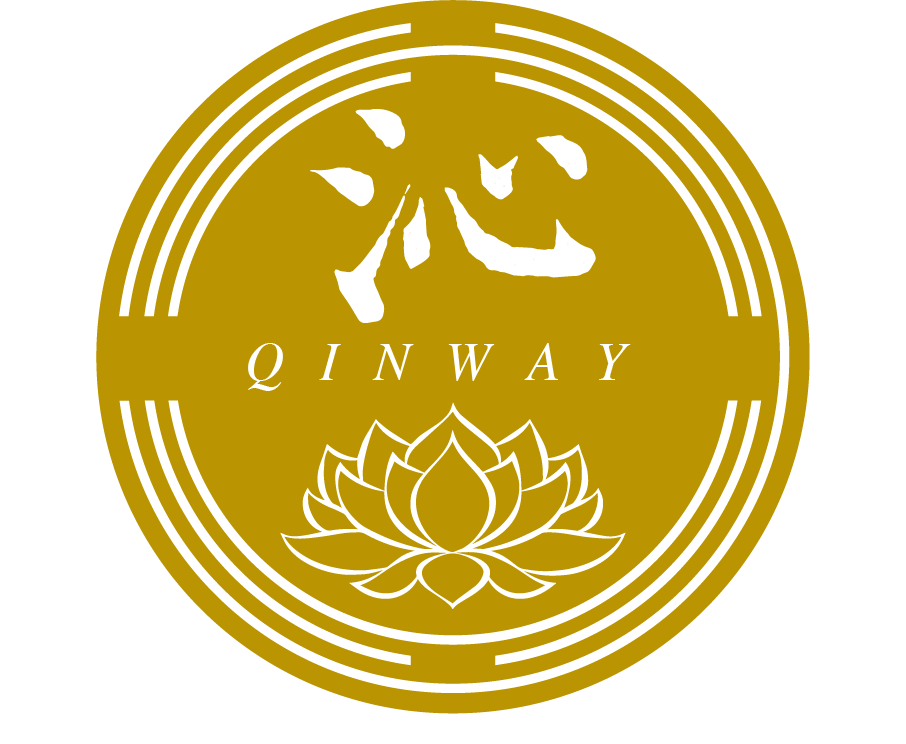 Free Remote Healing 930 Event Celebration
*Results Guaranteed Special Abilities Fundamental Healing 3.3D Retreat
Newsletter . September, 2022
True Healing with High Being
A.
Grandmaster is a Renowned Spiritual Healing Founder in the World, a True Master

Grandmaster (Gm) Qin is a renowned Qinway innovator and spiritual master from China. She has created many healing miracles throughout China and America with a perfect unique system. The system's primary program is Real Healing 3.3D Retreat, which has achieved miracle changes in many students' lives. The spiritual energy system spreads quickly through word of mouth.

The annual 930 is a powerful Time-Space Energy Field in the Qinway lineage system, at this special time, everyone in this world can participate this event to receive the Qinway three high being remote healing energy signal! This is a rare opportunity to experience universal healing energy directly through the energized signal products and time space 930.

At that particular moment, Qinway three high being will all come together to provide strong energy signals to Gm. She will act as a vehicle to transmit energy signal in the products and the products will release energized signals to each participant, and each participate will receive the universal healing signals, therefore, your disease and blockage will be removed or reduced.

To see if remote healing signal are working with your body, it does not depend on your feeling, but depends on how much toxins in your body or the degree of your energy channel opening up!

B.

*

Two Unique Special Abilities Rejuvenation 3.3D Retreats Finished in last December!

Hear the Amazing Results from the Most Recent 3.3D Retreats




Liyan L.
Leo K.

Minder C.


Former UCLA Bioscientist

Business Owner

Berkeley Ph. D

Immediately Healed
Severe High Blood Pressure
Immediately Healed
Severe Diabetes

Immediately Healed
Heart and kidney Deficiency

I have high blood pressure. Sometimes, my blood pressure would even go up to 200. I took medication for over 20 years. Now after the retreat, without taking any prescription drugs, my blood pressure stabilized between 120-135 / 70-80. It is so Incredible!
I have severe diabetes, and eat a lot. My hypoglycemia was so severe that if I didn't eat for four or five hours, I would collapse, sweat, and be completely incapable of functioning. After this retreat, amazingly without taking the medicine, I haven't had any symptoms of hypoglycemia.
I used to have palpitations issues, my heart beat was very low. I had tried acupuncture and many other methods before, but it never works. After the Retreat, I realized that my pulse went up and became stronger. My pulse has stayed up ever since then.
Shirley K.

Medical Researcher

Jiali X.

Full-time Mom


Cherlin X.

College Student


I really received a lot of energies from the three Higher Being Systems. It was cold and windy outside, and I was so cold at the begining, but after the immortal walking qigong and receiving the sun's energy ball, I felt so warm.
Qinway changed my whole life. From the beginning, my face was pale, and now I feel youthful; from no energy, to now I feel a huge energy surging in my body. So this is a rebirth for me.
The entire room was packed with energy during the Crown Infusion, I could feel the energy flowing through me. I entered the Qigong state very quickly, like drifting around in the universal energy.
Click for More Feedbacks




High Being Energy Signal Holy Creation

Intensive 3.3D 4 in 1 Retreat with Very Unique Programs

Unique Retreats just Finished, Hear New Students Real Stories

Finger Growing & Return
Surprising! Open Third Eye and Channels
Students verified and developed
over three dimension special abilities.

Students verified this special program.

Ordinary Body Turn into Energy Body
Five Supreme Healing Techniques
Heal yourself profoundly,
understand spiritual healing truth.
Students verified and developed
special abilities & healing techniques
to heal themselves and others.
Unforgettable Soul Travel
Thousands Tons Immortal Water

Students got wonderful experiences.

Students received unique
whole body cell level cleansing.
Click for More Miracle Stories

C.

Guaranteed! Root of Diseases Removal & Become 10 Years Younger!

Individual Designed, Very Limited Seats, Register Now

Guaranteed & Priceless! Qinway renowned retreat system is the collections of China's top thousand years Tao's secret healing techniques and modernized! This unique program has 20 years successful experiences in the Unite States, Rejuvenation Obvious Just in a few Days!

There are four highly integrated retreats as Fundamental Healing & Bigu retreat, Magnetic Special Abilities I and II retreats, Certification Retreat. The unique program during the retreat has very high spiritual technology, which has section A that healing & teaching in person on the spot, section B to keep doing Bigu at home with Grandmaster individual remote healing & direction.

Therefore, this unique retreat can really help the students make a big change in very short time, and they will verify their special abilities & remove the root of diseases on the spot. It's very rare! The successful results are guaranteed! Very limited size, Register Now!

D.
Free Global

930

Remote Healing, Grandmaster Channeling Universal Signal Across the Space

Distance Healing Personal Health Problems with Quickly Relief of Pain

Gm Transmitting Universal Energy

Remote High Energy Signals with Distance Healing

Need help from universal energy? Curious to experience universal energy? A unique opportunity is coming on September 30, which is the most powerful time space field 930 each year for Qinway with a secret history.

With great compassion, at this time Qinway three high being system will all come to provide energy signal support, and Grandmaster will act as a transmission signal vehicle to help karmic people. The participant will receive an hour of free* remote healing transmitted by Grandmaster Qin from three high being. For more than 20 years, many people have received 930 free remote healing benefits.

Both Qinway students and non-students worldwide are welcome to participate. This is a rare opportunity to experience universal healing energy directly.

To Read More Wonderful 930 Feedbacks. Click Here!

To Participate this Wonderful Event. Order the Energized Products & Register Now!

Hear Some Wonderful Remote Healing True Stories:


Accountant Charlie T., Fremont, CA

Charlie T. & His Sister

Amazing! Gm Qin did remote healing across the Atlantic Ocean for my sister.

My sister was injured in a serious car accident in Vienna, Austria. The X-ray showed that her thoracic spine had several small fractures. Thus she had trouble discharging stools, which caused her abdomen swelled. It was very dangerous.

That night, I rushed to Qinway Institute to ask Gm Qin to perform remote healing for her. The next day, her bowel movement became normal. In two weeks, her spinal injury recovered very well. Now she lives like a normal person, and recently went back Shanghai to see our parents just by herself!


R. R. from Hi lo, HI, USA
Feel the Energy Move through My body, legs, ears, cleaning my organs

Aloha Gm Qin! I had a wonderful session last night, I could feel Master Qin's energy arrive very soft, then very strong, beautiful! I could feel it move through and around my body, to my legs, my ears, cleaning my organs, some past mental experiences. I was like a child seeing things simply and clear! Phase II I lay down, went into a trance like state then fell asleep! I woke up calm, less pain, more at peace!

Joachim from Germany
After finished individual remote healing with Grandmaster, I got great benefits and lost 1.5 kg weight. I felt much more relaxed in the shoulder and neck area. I felt a lot of sensations like spontaneous movements, saw pictures from Quanyin Buddha, a little pain, slime coming out, vibrations and more stillness.

* Who is Suitable to Join the Remote Healing?

No matter what state or country you are in, global remote healing is now available from Gm Qin. When she enters a healing state of consciousness, powerful remote healing signals can travel instantaneously across the space to you.

Gm Qin's remote healing is just like rain in spring, and sunshine in winter. Whether your meridians are sensitive or not, you will experience the power of universal spiritual energy. Of course, you have to believe and understand the principle.

The remote healing is particularly effective in the following areas, including but not limited to the remote healing areas:

(1) Back pain;
(2) Overweight;
(3) Memory loss;
(4) Hypertension;
(5) Female system;
(6) Injuries or after surgery;

(7) Insomnia;
(8) Diabetes;
(9) Eye problems;
(10) Qigong Disease;
(11) Spiritual problems;
(12) Depression/Low Energy;

* How to Participate the 930 Global Free Remote Healing Event

Since Grandmaster has put strong energy signals in the products, which act as the vehicle to help the people who eat or use before 930. Through great energy infusion & detoxification, people will get the most remote healing benefits from the special energy signals of the products.

Step 1. To enhance the healing effects, please choose energized products from the web site and place order with minimum $100 to qualify this event (tax or shipping fee not included).

Step 2. After you pay, you may fill out the 930 event registration form and email to Qinway;

Step 3. To receive and start to use your energized products;

Step 4. To receive an instruction for how to follow the 930 remote healing on Sept. 30.

Step 5. To send your feedback to Grandmaster for fixing good signal!

Having Personal Healthy & Spiritual Problems? Click to Get Grandmaster Help Anywhere!

E.
Free Remote Healing Reward to Celebrate Global 930 Event on September 30!

Energized Products Carried the Universal Energy Signals with Miracle Healing!

Grandmaster transfers 930 magnetic energy signal to the unique products for remote healing. The energized products will act as the vehicle to help the people. Through great energy infusion & detoxification, people will get the most remote healing benefits from the special energy signals of the products. Therefore, the energized products will make your daily healing result deeper & easier! Qinway has many successful feedbacks with 20 years of experiences.

To Hear about How Rare These Healing Foods Are:

* Computer Engineer Kurt S, Switzerland




Miracle Energized Products

Bring Grandmaster's Energy to Your Body & Home!

Yin Yang Healing Tea
Signal from Ancient Sifu
House Protection
Recharge Qigong DVD kit
Clear Energy & Become More
Energetic with Spiritual Growth
Excellent to Protect the Qi
Field of House/Office/Car
Most Effective Healing Tool
with Grandmaster at Your Home

Energized Mountain Food Protect You from Covid!

Qinway's Unique Energized Wild Mountain Food, specially initiated by Grandmaster, offers pure spiritual energy to support your daily life in an easy & tasty way.

One of the most popular energized food Guizhi carries Qinway strong healing signals to prevent Covid-19 virus! With Antibacterial, Antiviral function, it will form a human body protection field after being connected and automatically release the new coronavirus immunity.

Only limited stocks are available.

F.
Great Energy Reward, Qualified Long Term Volunteers Carrying Strong Energy Healing Signals!
September Great Volunteer & Donation Record in Virtue Tablet



Virtue Energy Carries Fundamental Healing Signal!

We are deeply grateful to the students and volunteers who have benefited from the Qinway three high being system. Your healthy recovery, spiritual growth, and great compassion and merit will surely enable more people to gain opportunities of saving life and sufferings, your great merits will not only allow you to obtain the huge energy reward, but also benefit your family and the next generation.




Monthly Dynamic Permanent Volunteer
Grandmaster Qin (over 20 years)

Long Term Virtue Support
Vicky B. Shirley K. Cherlin X.

G.
Contact Qinway Spiritual Healing Institute

We strongly recommend you to contact us through email: 930@qinway.org

Since we are traveling more frequently in the deep stage. But we will check the emails and reply to you very soon! Thanks for your understanding.

www.qinway.org
Vicky (Assistant)

Shipping: Shirley
Tel: 408-306-2897 (USA)

Mailing Address:
P.O.Box 360649
Milpitas, CA 95036. USA



Disclaimer
*Results guaranteed: as long as you follow Grandmaster's instruction (includes her individual homework with
Bigu healing days or her direction in person).

*Qinway shares with you a health enhancement method, not medical advice. The technical instructions and services presented are
not intended as a substitute for medical counseling or treatment.