Qinway Healing Technology and Scientific Theory has been leading many successful healing cases in the previous 20 years, through many programs such as retreats and workshops, both in Beijing of China and America, the super scientific theory has also been verified as a great truth.
As shown in the chart below, the Qinway Qigong Technical Procedure starts from "Real Understanding", which has very much to do with "changing your mind".
Followed by the process of "Energy Infusion & Detoxification". The key is an effective combination of both.
This combination results in "Real Health", including physical and spiritual health. Specifically, the process of energy infusion and detoxification through Qigong includes the following: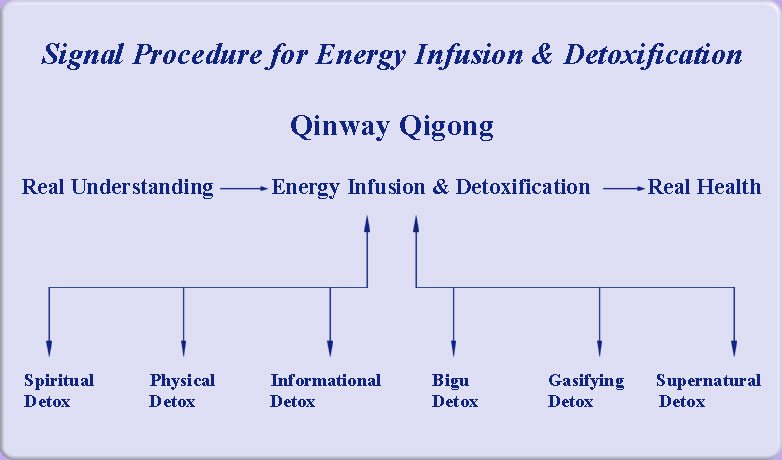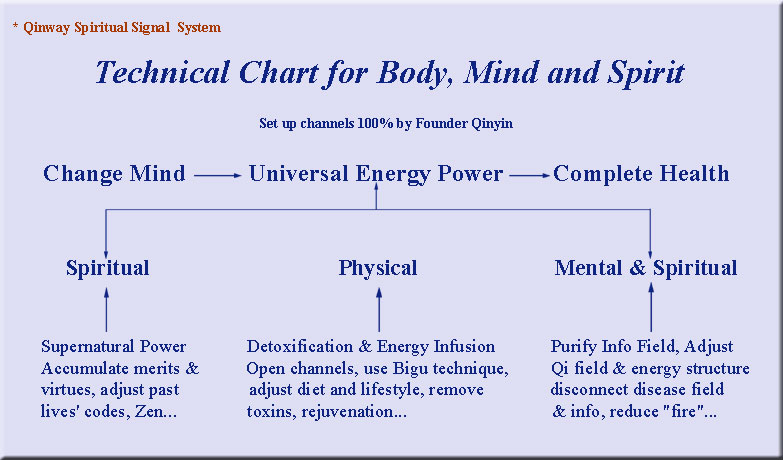 Read more, is coming soon.